Kudo box and kudo cards
There are many ways a company's management team uses to reward and motivate its employees. One such method is used of Kudo box and Kudo cards. The word Kudo has its origin in Greek meaning 'to praise'.
The purpose of keeping kudos boxes and kudos cards is to minimize individual greed and egos and shift employees' interest from personal gains to the company's success.
Implementing the kudos box and cards system enables the management and the employees to give compliments or fair criticism or sometimes a thank you to each other. Sometimes a small gift is also part of the appreciation.
You can also send the Kudos card online using the Kudobox. 3 simple steps Choose your card you want to send, Type your message on it, and share a card by sending the link to the team member.
Here are few sample cards that I have sent to my peers and got good respnse as well.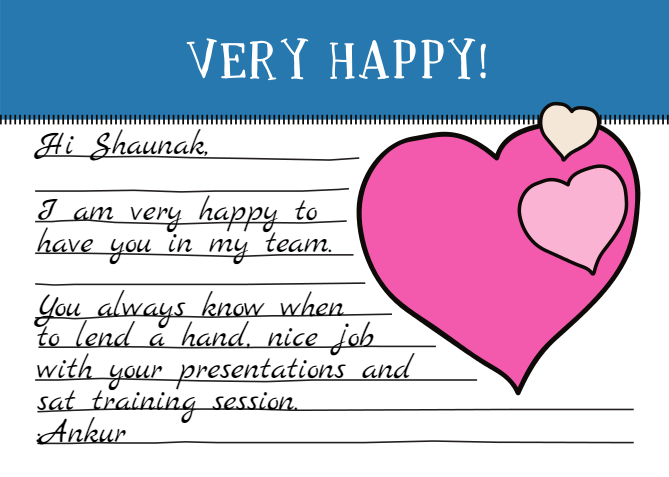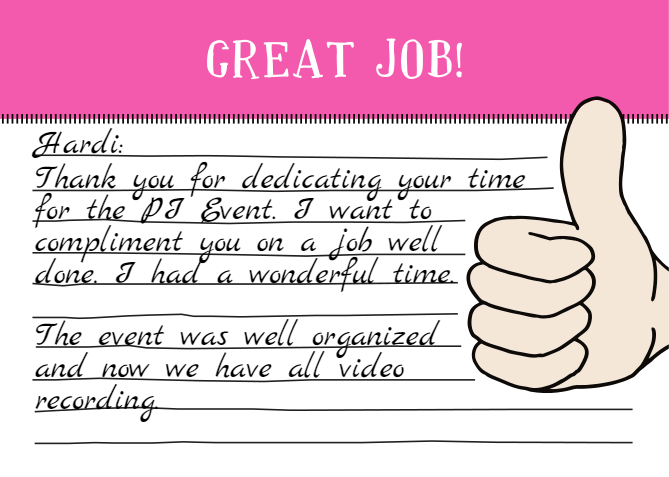 As per Jurgen Appelo there should be six rules for rewards.
Don't Promise rewards in advance.
Anticipating reward kills people's motivation
2. Keep the anticipated rewards small.
According to research, smaller rewards doesn't hurt the performance.
3. Reward continuously not once.
Find value in small consistent achievement, don't wait a year to celebrate.
4. Reward publicly not privately.
Let everyone know what is rewarded and why.
5. Reward the process not the outcome.
When you focus on good behaviour, people learn how to behave. When you focus on desired outcome, people may learn how to cheat.
6. Reward peers, not subordinates.
Peers often know better than managers which of their colleagues deserve a compliment.
One of the important rule for kudo box or kudo cards is that rewards shouldn't be expected. Rewards should come as a surprise, as a token of appreciation for doing a unique contribution towards the job. It can be given to both teams as well as individuals.
Some tips for effective implementation of kudo box and kudo cards
You can print company's corporate values on the kudos cards.
Cards should carry a positive message, a happy note.
Should be easily accessible.
It can improve communication patterns within a team.
Kudo wall can be kept in an area with heavy traffic.
Company's purpose can be printed on the cards.
Celebrate reading out the kudos card on weekly basis.
Write things team members have done worth acknowledging.